copied over from my instagram:
i am behind in posting my NA beer reviews.
i just finished drinking this athletic brewing stump jump autumn brown ale, which i had been dying to sample for quite a while. (it's hard to find it in stock on their website.) sadly i am underwhelmed. i think i actually like their maple brown pilot brew better. this one definitely has the look and mouthfeel of a brown ale down, but the taste is just kinda meh. it's smooth, malty, a little nutty, and not as sweet as the maple brown, but kinda nondescript. some brown ales can be like that but i guess i just expected a richer flavor out of something called an autumn brown. i have five more of them so i guess i'll be drinking them but they will not be the first thing i reach for. it's not a total miss, but not anything exciting either. 😕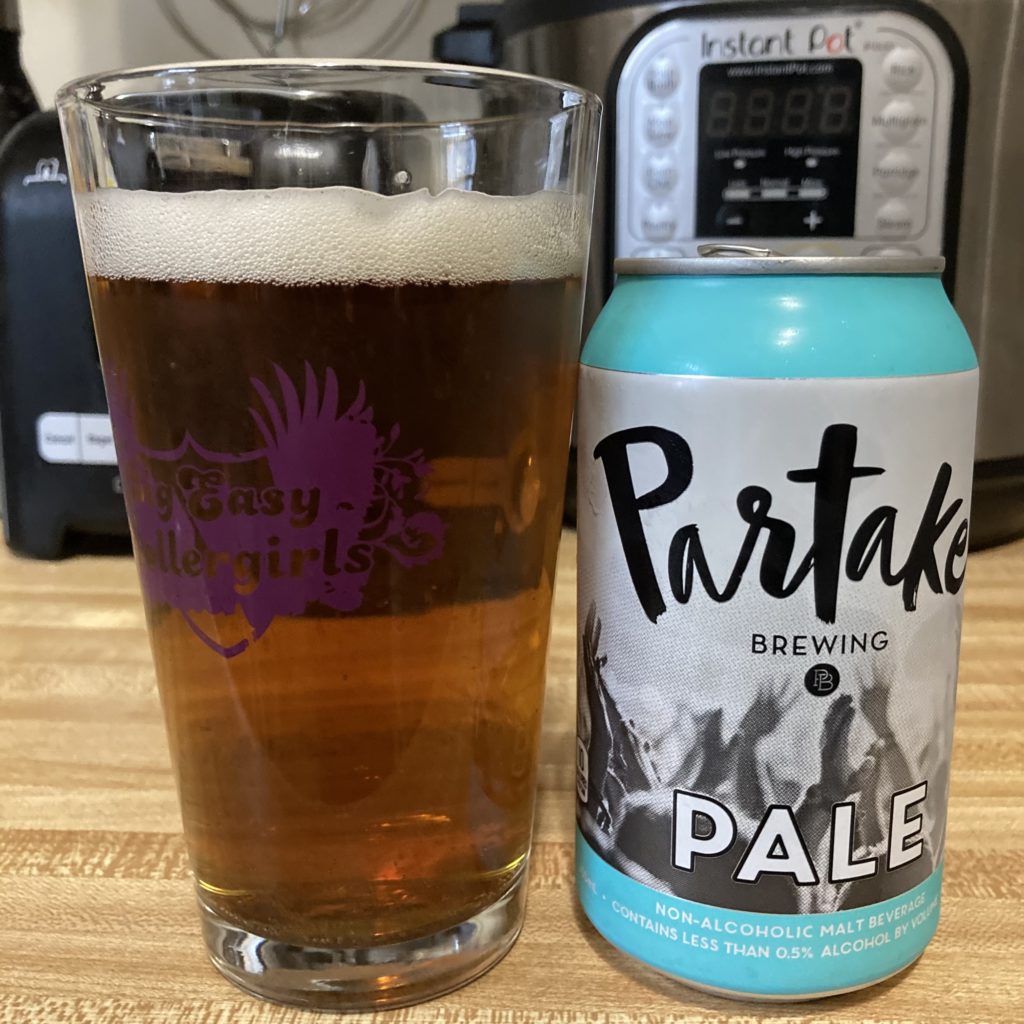 earlier this afternoon with lunch i tried partake brewing's pale. if you recall, i had been previously disappointed with their blonde and unimpressed with their stout, but someone in one of my facebook groups suggested that i give their pale a shot because it was better. and they were right! just enough hops to make it interesting and give it a bit of a bite, which is something that beers without alcohol often lack, but not so much that it overwhelmed me. i don't really like an overwhelming hops bitterness, hence why i don't like most IPAs. it had a pretty good mouthfeel even though it's pretty thin and light but it is crisp and refreshing and went very well with the pizza i had for lunch. and it only has 10 calories! that is ridiculous! tastes pretty spot on and only 10 calories – i give it a 👍!
lastly is the athletic brewing cerveza atletica, which they describe as a light copper brew. i found its color to be darker than light copper and i was expecting this beer by its name to be more in the vein of corona or similar light lager/pilsner mexican beers. i would say it's more like dos equis amber. very smooth, good body and mouthfeel, malty and fairly light. i like this one and can see it being a good table beer for me as i think it will go with pretty much any food. i will buy this one again. 👍
ok i think that catches me up.