this has been billed as the holy grail of dark NA beers, the most stout-like, by a lot of folks. so of course i had to try it.
big drop is a UK brewery that recently opened a brewery in chicago. so far the american HQ only offers this stout, their pine trail ale which i previously reviewed, and the most recently added paradiso IPA.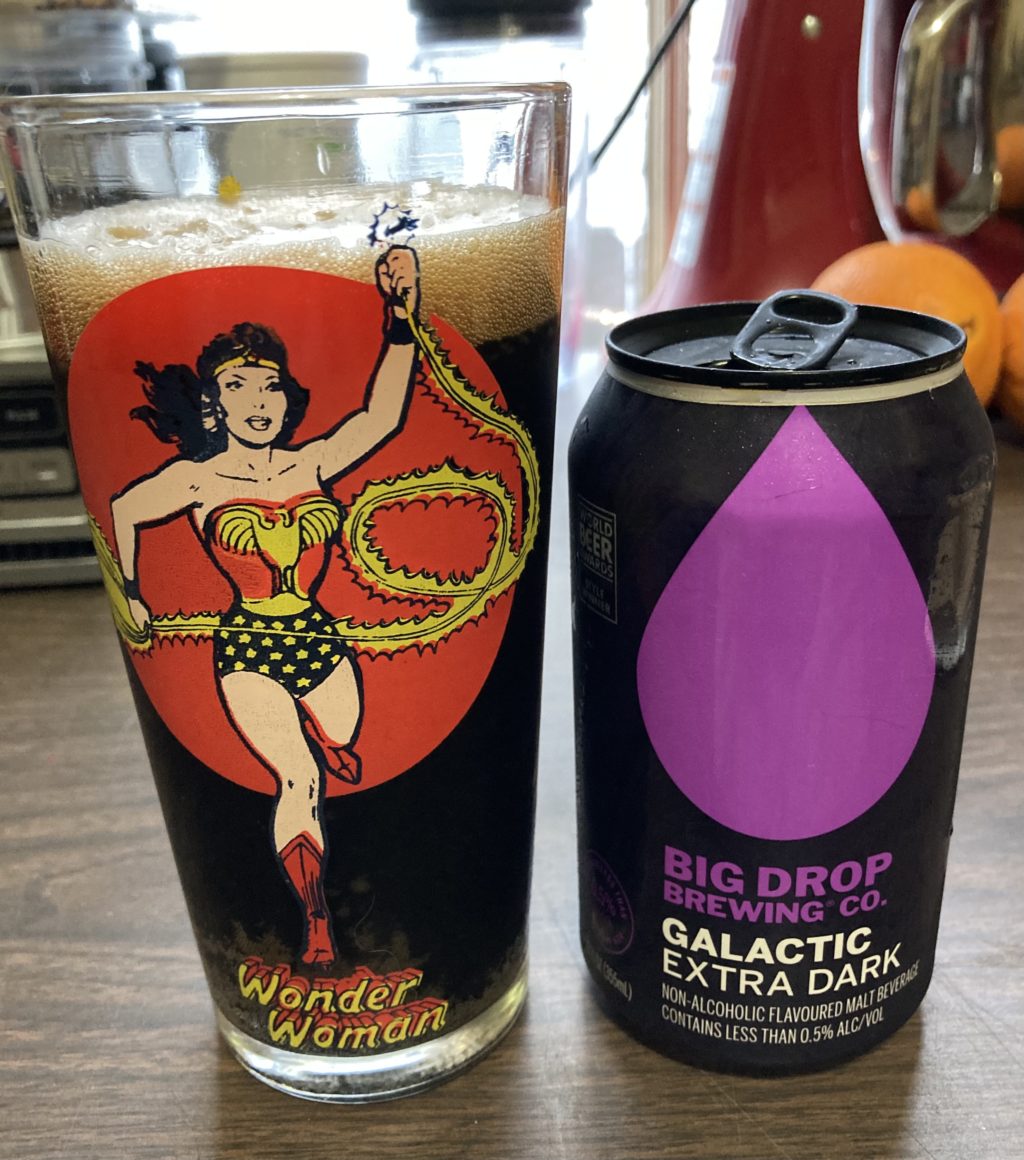 i had high hopes for this stout but my first impression is that it is lacking. not sure if i got a bad can or if this is how it always is, but there's a weird metallic kinda taste to it that i just can't get past.
the aroma is rather faint, a bit roasty, a little chocolatey. poured a very dark almost black with a small head that disappeared immediately. it is smooth but the carbonation is minimal, almost non-existent. i wouldn't really say it's "creamy" which is sad for something called a milk chocolate stout. and the flavor is kinda subtle, again roasty, almost burnt, nutty-chocolatey.
as i drink through the glass, i am getting used to the metallic taste and don't notice it as much. it has kind of a dry finish and is almost light in a guinness kinda way, for a dark/stout. i like it more as i drink more of it. the chocolate comes out more too, the more you drink.
this brew does have lactose in it, in case that's a concern. ingredients are listed as: water, lactose (milk), barley, malt, oats, rye, hops, yeast, cacao nibs, and the hops used is bramling cross. 99 calories and 21g of carbs. not bad for a stout. 36 IBU though honestly i don't taste that. (i think the lactose balances out the bitterness.)
i dunno. i think the jury is still out. i like it ok, but not sure i like it as much as i thought i would or as much as everyone else seems to like it. don't know that i need to keep it on hand but wouldn't be sad to see it on a menu at a restaurant or on a bar beer list. i'm just a tad disappointed it didn't knock me over. maybe i need to give it another go another time.