i am so excited to finally try this beer! shipping was pretty quick compared to a lot of the other breweries i've been ordering from online – probably because it came from atlanta, closer to me than most of the others. i ordered a six of each of the citrus wheat and the IPA – not because i like IPAs (though i do want to try it, just out of curiosity) but because i got it for a friend who likes IPAs and has started dipping her toes into the NA craft beer world since she just found out she's pregnant. (emree woods, the founder of this brewery, started rightside cuz she was looking for a good NA beer to drink when she was pregnant with her first child, so it seemed appropriate!) i'll be curious to hear what she thinks.
i really like their logo and colors and their overall bright, sunny branding. (if you haven't checked out their blog on their website, you should cuz it's full of empowering and inspirational posts, while also discussing their brewing process and the launch of the company. and look at that cute handwritten note! nice touch, really.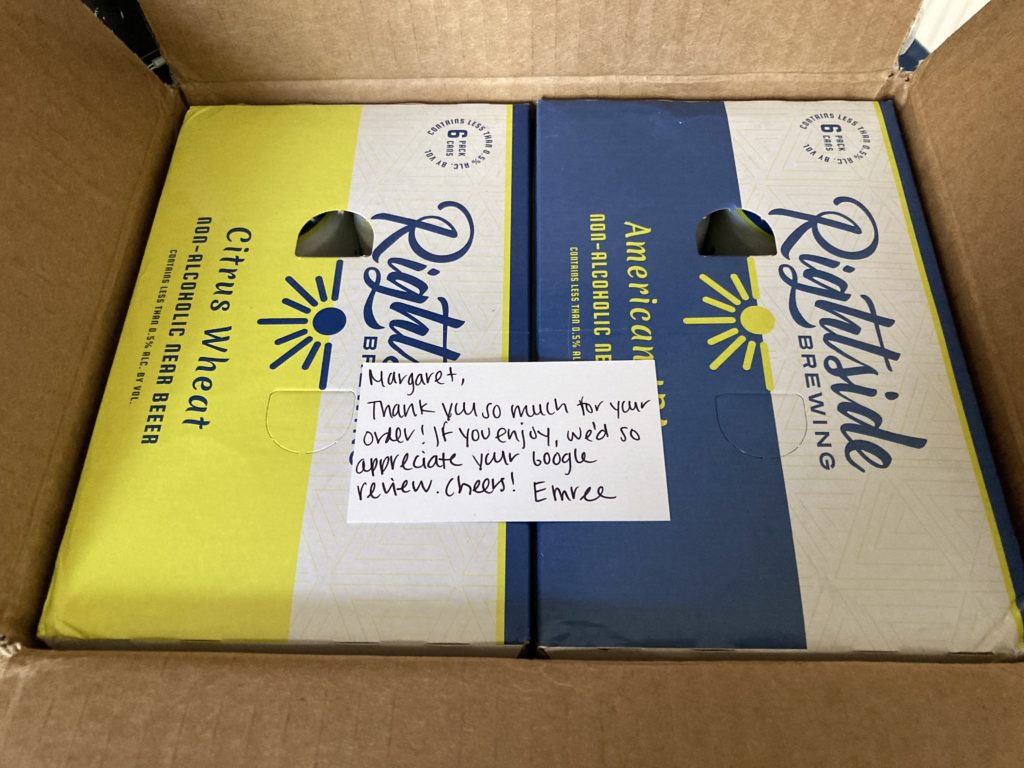 it pours a really gorgeous golden orange color with a pretty good head that gives off a slightly tropical aroma. nice body, not as thin as i expected it to be, but smooth and goes down easy with a crisp finish. i shoulda put a wedge of orange on there! (i even had oranges!) oh well, next time. i gotta say, this beer has a lot more going on than i expected from a wheat NA. i think this is gonna be a spring-summer favorite for me. definitely feels like i could drink a couple of these at a time, which i don't always feel about many NA beers i've tried. (i think the beer dudes call that "crushable." lol)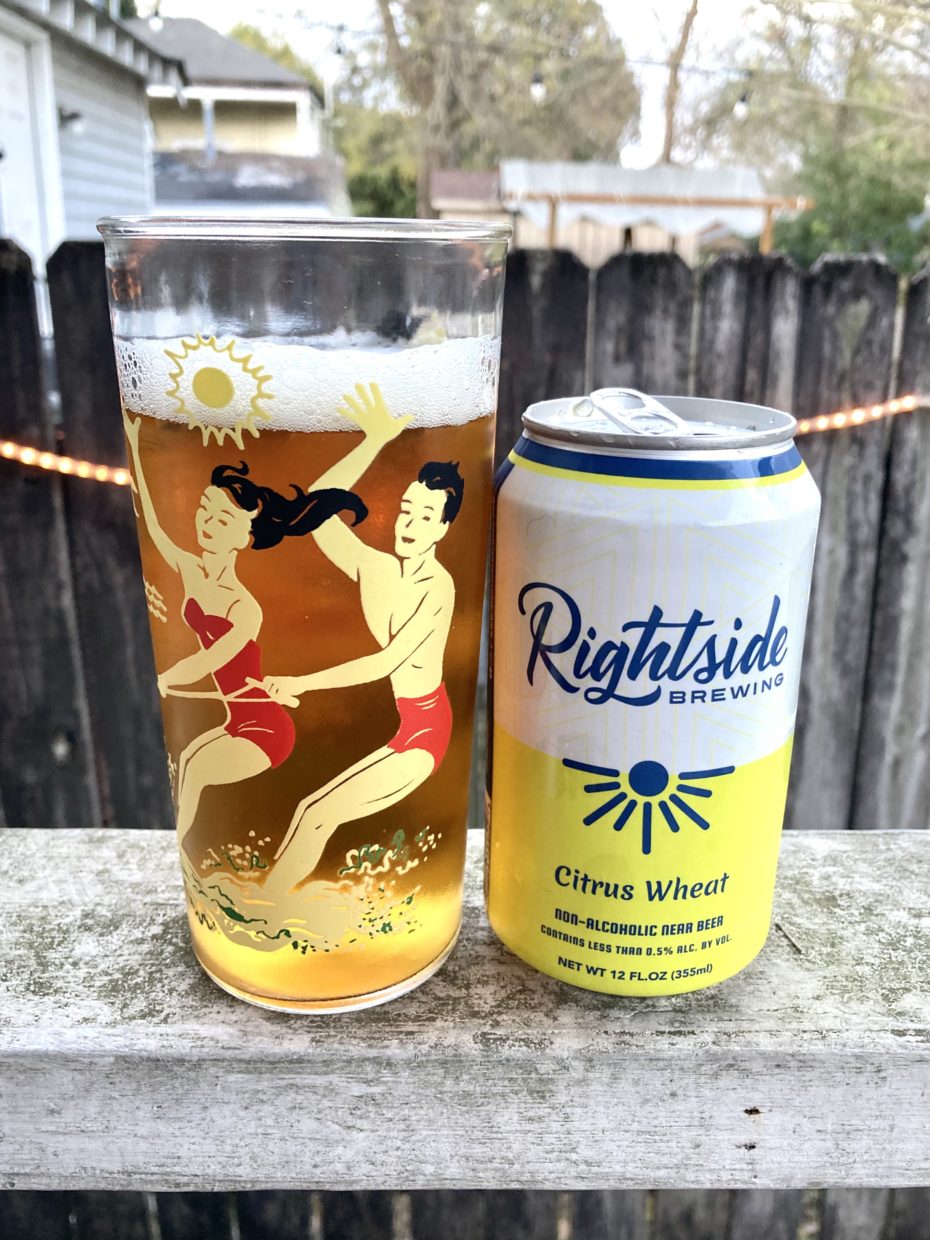 i think i only have one more new-to-me beer to test out, after the rightside IPA, that is en route to me via UPS. (athletic's trailblazer.) probably won't be til next week sometime. then i need to not order any more beer for a while and just drink what i already have! it's fun testing out all these new brews but my bank account can't sustain this level of support for the NA craft beer industry. i really only drink one beer a night – two if i'm really adventuresome – so what i have in my kitchen should last me for a while.
but next i wanna get serious about trying to figure out how to get more local retail and maybe even some of my favorite bars to stock some of these. (yes, my organizer brain is kicking in.) cuz once things open back up more and more folks (including me) are fully vaccinated, i am really anxious to be back out at a bar for happy hour again! and while i might be tempted to have one alcoholic beer just to see how i do with it physically – i've really been CRAVING second line brewing's coffee blonde, one of my all-time favorites – i want to be able to moderate with some delicious tasting NAs too. to me, that would be the ideal situation, to have access to both at my favorite hangouts. right now, that is nonexistent – the only place i can drink these yummy NAs is at home – but hopefully with a little targeted prodding, that will change.