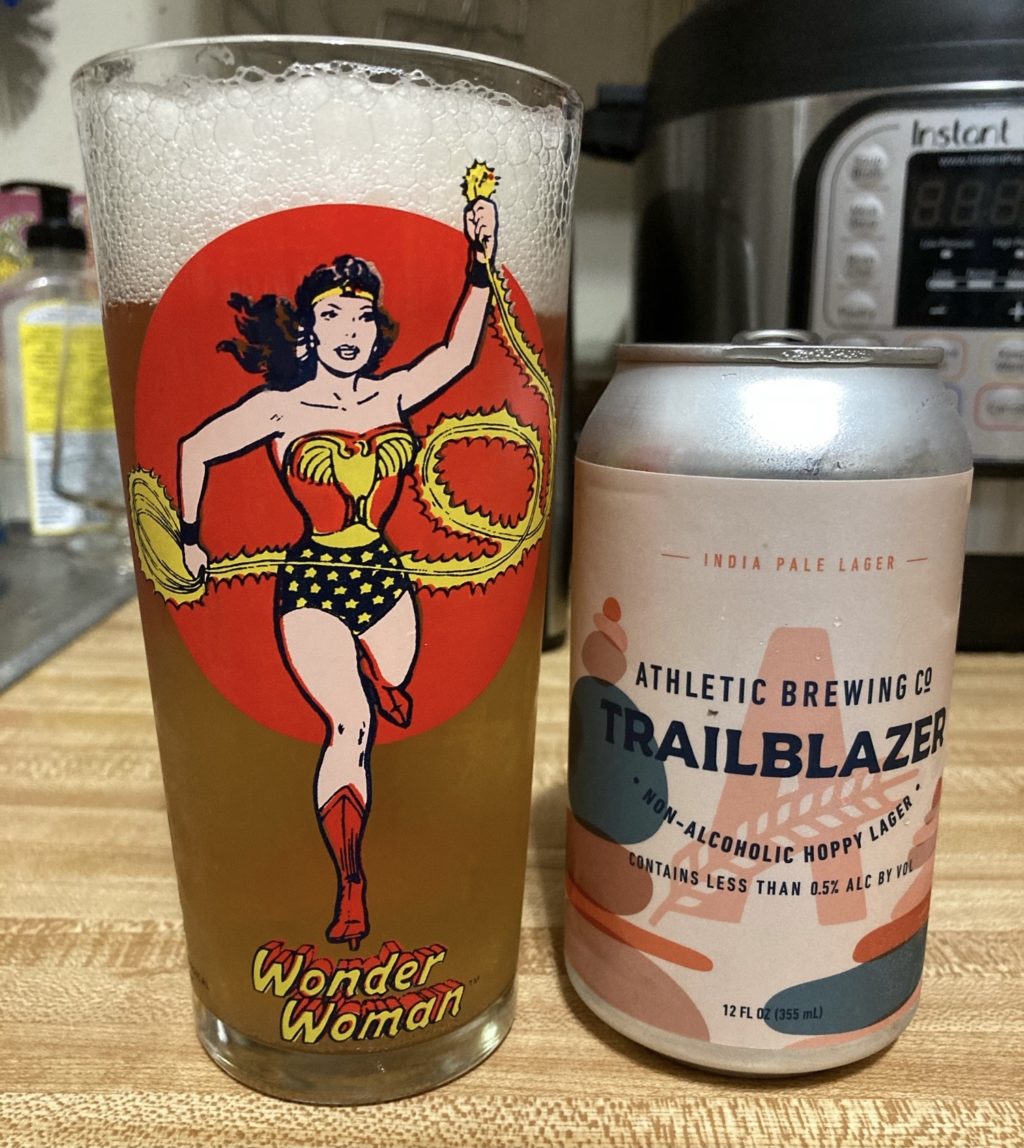 this women's history month limited run beer from athletic brewing finally arrived today! it went right into the fridge midday so i could try it out with dinner tonight. the verdict? i love it!
i'd put it in the same general category as athletic's upside dawn, but trailblazer is a much lighter lager which made it go down so easy that i was done with it before i knew it! it pours a yellow-golden color and had quite a nice head to it, giving off a faint fruity floral aroma. they say peach but i didn't really get a clear peach from it. maybe my nose is just not that sophisticated. i would have been happier with a stronger fruity aroma, frankly. but it was still nice.
it's definitely a hop-forward brew, has a bit of that bitterness to it, though not overwhelming. kind of a thin body, but a nice crisp, clean finish. i really found it to be delicious. i had to resist the urge to go crack a second one open; since i only got one six pack and it was a limited run that is already sold out, i want to make it last! i think athletic should offer this one on the regular. i would definitely buy more!