i posted on my IG about this beer a while back but forgot to mention it here on the blog, so i'm writing a long overdue review and recent revelation.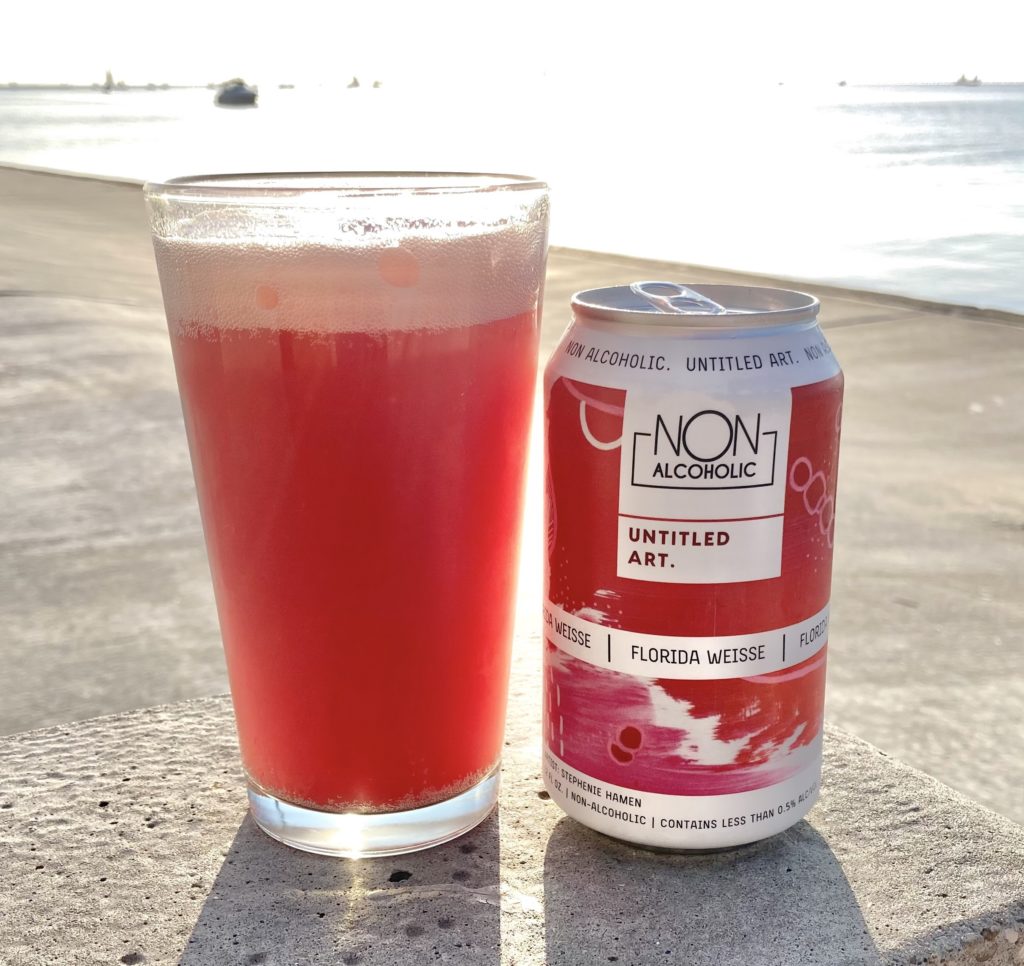 my original sampling of this beer, after finding it at elio's uptown – now that pelican craft brands is distributing untitled art's non-alcoholic brews around town to bars, restaurants and retail – was a bit off-putting. i knew it was a sour going in but wow, i didn't realize just how sour! the first time i tried it i brought it out to sunset at the lakefront but stupidly drank it while eating a burrito from felipés – not a great pairing. i could appreciate it for what it was, a very tart and full-bodied sour NA beer, bursting with passionfruit purée and other mouth-puckering fruity goodness. but it wasn't really my kinda beer. just a little too sour for me. i could appreciate the craft and the quality from untitled art, but had a hard time imagining myself wanting to drink more of them.
so the rest of the six pack has been sitting in my fridge ever since. (i did give one to my friend audra to taste, as she both loves beer and sour things and is into kombucha, so as i predicted, she enjoyed it!) but this morning i had what has turned out to be a brilliant idea: mix it with some ginger ale! i had some reed's in the fridge, as i caught it on sale recently and do enjoy a little ginger ale from time to time (really the only soda-like drink i will consume), so i thought perhaps it would cut the sour a little and make the florida weisse more enjoyable to me.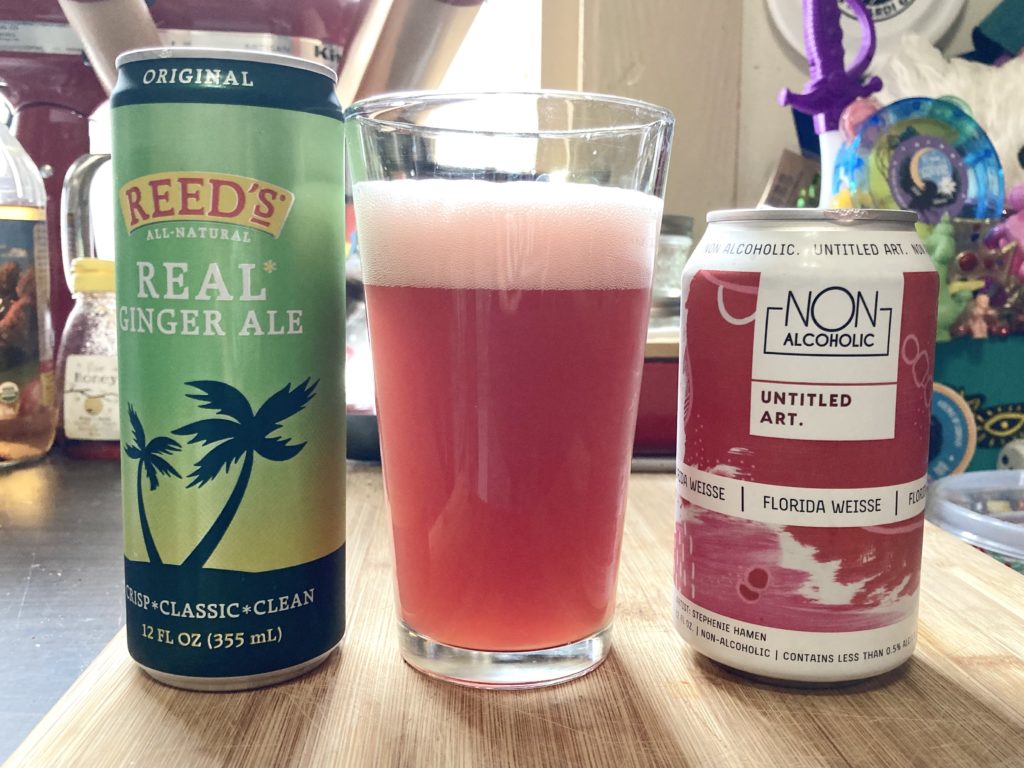 and i was right! omg that is delicious! it adds just enough sweet to cut the sour a little, but not too much, and doesn't really affect much else about the brew. i thought it would make it seem more soda-like but it really didn't. it just made it easier for me to consume and enjoy. so now i know what to do with all the sours i end up trying and not liking! just add ginger ale! (reed's ginger beer would probably work great too.)
for those of you who still drink alcohol, this would also probably be great with some vodka or other clear liquor in it. the idea of using an NA beer as a mixer is funny but i think for some of the fruity and sour NAs it would likely work. i won't be trying it, but just a thought.
regardless, i'm thrilled because now it means i won't waste the rest of these rather expensive craft NAs! thanks to untitled art for making a very unique non-alcoholic option that i'm sure sour-lovers will enjoy. i need to try their juicy IPA NA and their latest watermelon gose NA next.