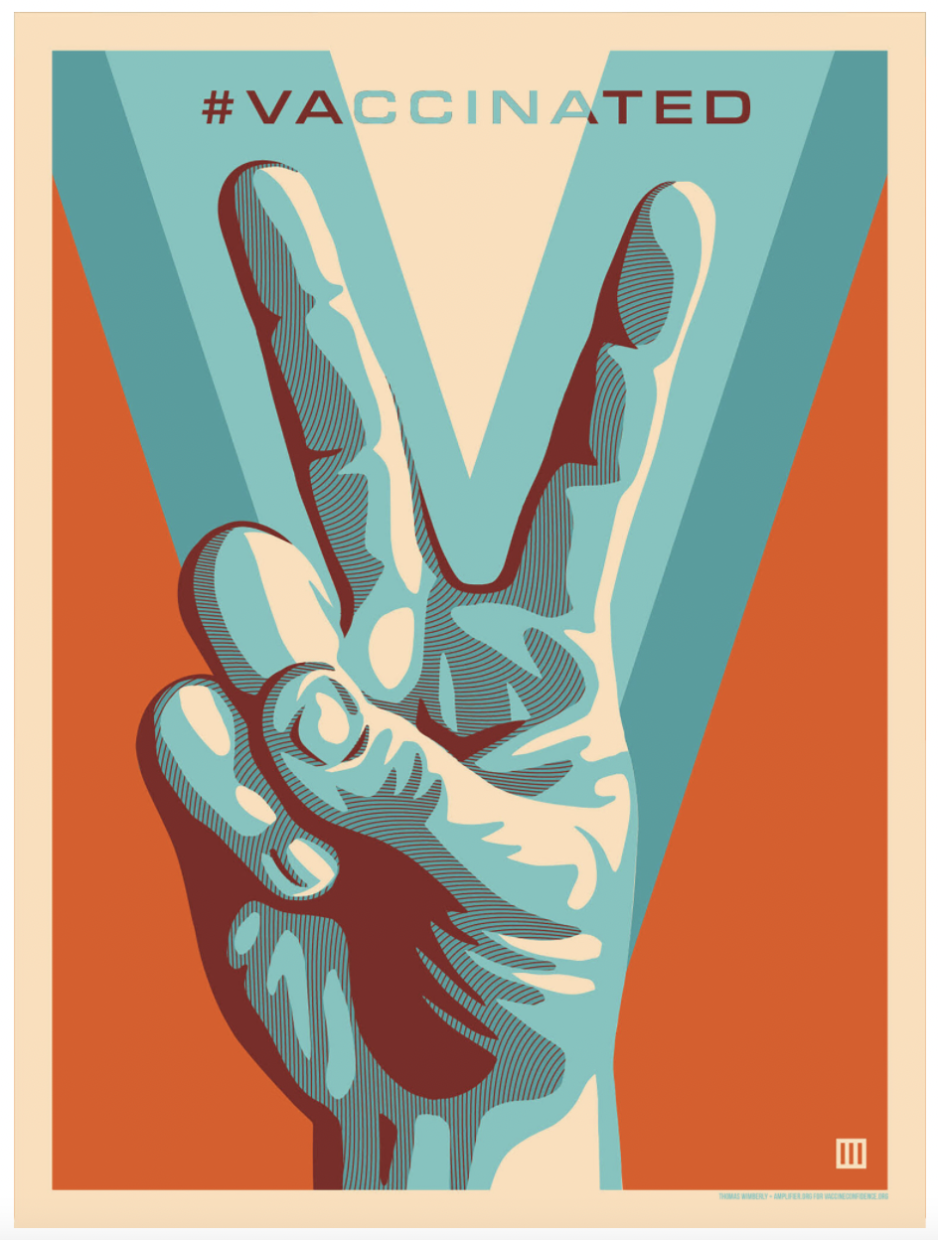 this isn't a health update regarding my brain surgery, but it is a health update nonetheless. and it does seem important for me, given what i've been through with surgery and my lengthy recuperation, to have gotten the vaccine. i wanted to write down my experience with side effects for myself and also in case it's helpful to anyone else. so here i am, updating.
i got my second dose of moderna on monday afternoon. my first dose a month ago was uneventful. i had a little bit of a sore arm a day after the shot and maybe a day of fatigue about a week afterwards. (though who knows, maybe it was unrelated?) but i'd heard the second shot of moderna in particular was really affecting people so i was a little worried, though nonetheless excited to be getting it over with.
so, the second shot. both times i got it in my left arm, my logic being that post-surgery, i can't sleep on my left side cuz my head hurts when i put pressure on the surgery site – and i am a flip-flopper in the night – so i wanted to preserve my ability to sleep on my right side by not getting the shot in that arm. so left arm it was. just like the first time, my immediate reaction was just a sore arm, more of an annoyance than a problem.
i was vaccinated around 3:30pm. by evening, my arm was sore and i was feeling a little tired, but nothing else. i woke up the next morning thinking, hmm, this isn't so bad. maybe i won't have any big side effects. i went to work and for the first two dog walks of the morning, i felt ok. it was raining so i was distracted by all the ways the rain makes walking dogs difficult. but by the third walk, with the rain holding off, i was starting to notice my left ankle being very sore, hard to put weight on. i do have problems with my joints from time to time, but not usually that bad. by the 4th walk of the morning, my knees and hips were starting to really bother me too, and i was literally limping along. i was struggling. it was painful to finish that walk and to get in and out of the car. my whole pelvic region felt inflamed.
i came home, had a bowl of granola and almond milk for lunch, and realized every joint in my body was aflame. everything hurt, even when i wasn't moving. lying on the futon on top of the electric blanket, like a giant heating pad, helped a little, but not a lot. i checked my temperature and i didn't have a fever, but i was definitely feeling fatigued. by mid-afternoon i could barely keep my eyes open and had to go lie down in the bed. i ended up dozing most of the afternoon away, which was not such a bad way to pass a rainy, stormy afternoon. the cats were so concerned about me they snuggled in the bed with me.
i woke up right before it got dark because the cats were pestering me to feed them dinner. still achy, still fatigued, and now with a headache and chills. still no fever, though. fed the cats, warmed up and ate some pasta and sauce with veggies i'd made the day before, tried to watch a movie but couldn't get though it because i just felt so awful and crawled back in bed. i didn't end up taking anything because i'd read such conflicting reports online about whether it was OK to take ibuprofen or acetaminophen – i knew i wasn't supposed to take it BEFORE getting the vaccine but still felt confused about whether it messed with the efficacy of the vaccine afterwards. so i decided to just tough it out and hopefully sleep it off.
slept all the way through the night and woke up this morning feeling much better. joint pain was gone, body aches, headache and chills gone. i felt like i had a little residual hangover type feeling, from what i'd been through the day before, but that quickly left as i got up and moved around, had coffee, ate breakfast. i worked today and had no problem walking dogs.
my only remaining symptom is that my arm is still sore at the injection site, though maybe a little less so, and just today it has started to also be red in the general area of the shot. but otherwise i feel fine. i guess my body did what it was supposed to do.
i signed up with the V-SAFE program to report my side effects; you should too if you have recently had shot one or two of any of the covid-19 vaccines. it helps the cdc and the vaccine makers learn more about how the vaccines are affecting people. if you feel your specific side effects were worth noting, you might also file a VAERS report. if your side effects made you seek medical help, your doctor or the facility are required to file one of those reports, but if you didn't you can still do so. you can also use that site to access all their data and see what kinds of side effects people are having and reporting. it's kind of fascinating
and that's it. now i just have to wait two weeks to be fully vaccinated! yay!
and, just in, governor edwards announced this afternoon that as of next monday, the 29th, everyone in louisiana 16+ will be eligible for a covid-19 vaccine! (16+ for J&J, 18+ for pfizer or moderna.) so if you haven't gotten your shot yet, now's the time to make that appointment. and please encourage your family, your friends, neighbors, co-workers, everyone you know to get vaccinated as well. with europe going back on lockdown and numbers starting to rise in parts of the US, we are in a race against the virus to get folks vaccinated so we can get to herd immunity. let's do this people!